Cayenne pepper

Cayenne pepper exerts a number of beneficial effects on the cardiovascular system. Certified Organic.
Comfrey Root
Comfrey has been used throughout history to treat a wide variety of ailments internally as well as externally. Choose it in root or leaf form.
Calendula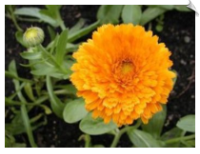 Calendula has a slightly tangy, peppery taste. Calendula blossoms have been used medicinally for the treatment of sores, wounds and other skin problems. Only available dried.

White Peony Tea Tangerine Flavoured
Each sip of White Tangerine bursts with the scent and sweetness of juicy, fresh-picked tangerines.
White Peony Tea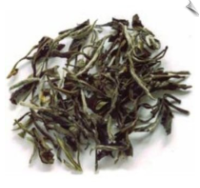 This is the highest grade of white tea available.
Yerba Mate Cardamon Chai
Cardamon Yerba Mate gives off a splended spicy aroma. Enjoy!
Battling Bamboo Pain Relief Tea
Ease your pain and your mind with some African Honeybush Tea, Peppermint, Feverfew, Black Haw Bark, Gingko, Lemon Balm and a few deep breaths. This unique combination has helped many of our customers find long awaited natural pain relief. Certified Organic.
Earl Grey Black Tea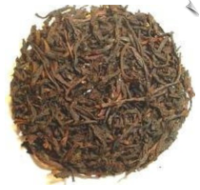 Contrary to popular belief, Earl Grey is not a kind of tea at all. It's actually plain black
Buddah's Eyebrow Green Tea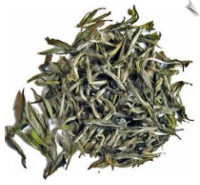 This green tea named Buddha's Eyebrow tea has a more robust, full flavor than some of our other green teas. Holding a wonderful aroma.
Earl Grey Green Tea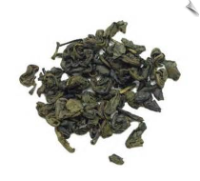 The natural flavor of oil of bergamot is used to enhance the flavor of an excellent Ceylon green tea, to produce a lively Earl Grey taste. Certified organic.
Cranberry Orange Black Tea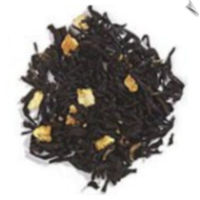 Enjoy all the antioxidant benefits of this incredibly delicious blend hot or cold.
Assam Black Tea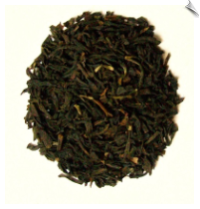 Assam Tea is a full bodied tea with good malty flavour. Another name for this tea would be Flowery Orange Pekoe.
Se Chung Special Oolong Tea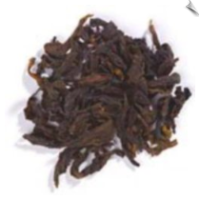 This oolong tea has a shorter fermentation time making this tea a special "green style" oolong.
Chai Green Tea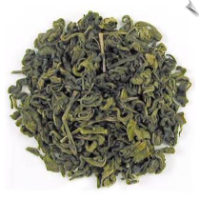 This tea is based on a green gunpowder (cannon style) tea. It produces a good green tea character with strong Indian spice notes. Certified organic.
Orange Spice Black Tea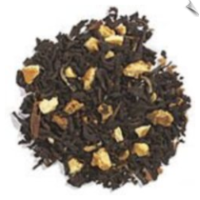 This tea combines the tangy taste of Florida oranges, with fresh cinnamon.
High on Spiced Chai Tea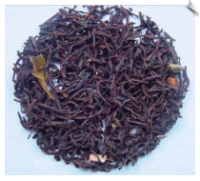 An ancient beverage savored for its rich, complex flavors.
English Breakfast Tea
It is a blend of several black teas derived from various locales.
Gunpowder Green Tea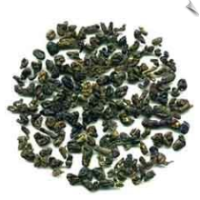 A taste with history!!! Gunpowder green tea gets its name because the tightly rolled green leaves resemble the powder used in cannons on 18th century British ships. When fully steeped, the tender whole leaves unfurl revealing this deep, rich flavor. A most unique tea that is among the most popular worldwide. Certified organic
Pin Cushion Diabetic Tea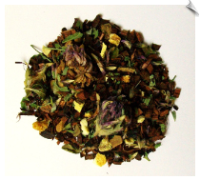 Every diabetic knows what it feels like to be a pin cushion. This unique blend contains no caffeine and is naturally sweet enough to enjoy without adding sugar or honey. Certified organic.
Morning Sun Herbal Blend Tea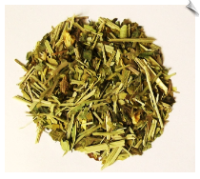 Wake up your taste buds with a mega burst of Lemon! Certified organic.