If You Dare Teas
Battling Bamboo Pain Relief Tea
Ease your pain and your mind with some African Honeybush Tea, Peppermint, Feverfew, Black Haw Bark, Gingko, Lemon Balm and a few deep breaths. This unique combination has helped many of our customers find long awaited natural pain relief. Certified Organic.
Bold and Brazen Herbal Tea Blend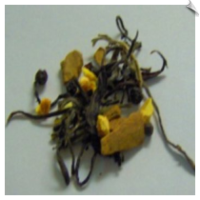 This tea is bursting with hot-on-the-spot taste. Blending Oolong Tea, Cinnamon, Cloves, Orange Peel, and Peppercorns. Delicious hot or cold. Certified Organic.
Brain Brew Herbal Tea Blend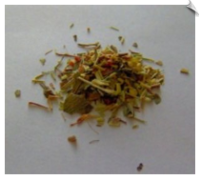 Known for its brain-boosting qualities, this unique brew of Green Tea, Gingko, Gotu Kola, Peppermint, Red Clover Blossom, Ginger Root and Rosehips truly earns the name Brain Brew. Certified Organic.
Chimney Sweepings Herbal Tea Blend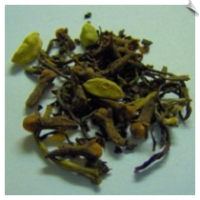 An out-of-this-world black tea concoction provides a jolt of electricity all its own. Combining Ceylon, Chai, Darjeeling and Oolong, it looks like soot but works like gold!!! Certified Organic.
Dragon's Breath Herbal Tea Blend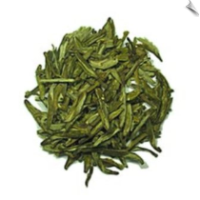 Made with the finest Dragonwell Green Tea, Ginger root, Cayenne pepper, Cinnamon, Orange and Lemon peel. Dragon's Breath is not for the faint of heart. Certified Organic.
Go Live Herbal Tea Blend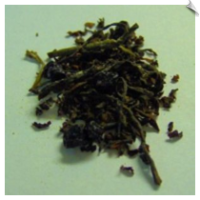 Extraordinary taste and rejuevenating results. An invigorating blend of Ceylon and Oolong Teas, Ginseng and dried blueberries. Certified Organic.
Gorilla Herbal Tea Blend
Imagine the boldness of Monkey Picked Tie Guan Yin Oolong Tea and the delicate taste of White Peony Tea combined to provide superior flavor packed with antioxidants and flavonoids of Gorilla proportion! A green and white infusion tea to be revered. Certified Organic. Only, if you dare…
Riding High Herbal Tea Blend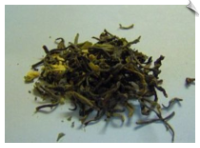 Se Chung Special Oolong Tea, Ginseng, Ginger Root, Lemongrass and Spearmint. A unique blend that will have your energy level RIDING HIGH!! Certified organic.
Samurai Cut Weight Loss Tea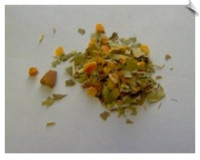 Samurai Cut is our best selling tea because it works! The results are amazing!!! This weight loss tea provides you with the right blend of ingredients that naturally boost your metabolism to help you burn calories, enhance your energy, and drop the weight. Certified organic. Combines Yerba Mate Tea, Green Tea, Cinnamon and Orange peel. What a great way to incorporate this into your daily healthy routines. Eat! Drink (Samurai Tea)! Enjoy!
Sizzle Herbal Tea Blend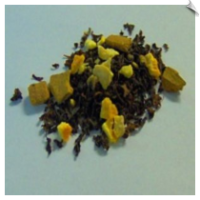 From deep within the heart of Asia, this spicy blend of Ceylon Tea, Cinnamon, Ginger root, Cardamom, Roasted chicory root, Orange Peel, and Anise seed. Certified organic.
Wipe Out! Cleanse Tea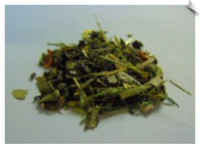 Wipe Out! Cleanse Tea is a detox tea. A blend of Green Tea, dandelion root, oatstraw, red clover blossoms, peppermint, alfalfa, bilberry, rosehips, ginger root, and burdock root. The fastest way to feel better immediately. Be prepared for the Christmas Celebrations! Certified Organic.
Zip Tang Aphrodisiac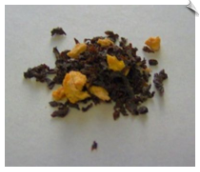 This blend is totally natural and the Bois Bande Bark ingredient has been used for generations in the southern Caribbean Islands for both men and women. Fused with Ceylon Tea, Ginseng, Orange Peel, Bois Bande Bark, Yohimbe Bark and Lemongrass, Zip Tang .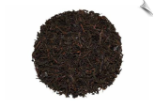 Cream of Earl Grey Tea
Blend of Earl Grey and Vanilla bean. Makes a nice cup of tea!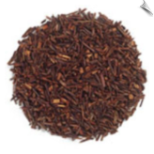 Red Rooibus Tea
Rooibos Tea is prized for its great flavor and contains important minerals and vitamins.
Tea Warmer
•Heat tempered glass with metal grate for holding your teapot. •Comes with one tea light candle.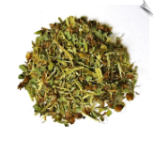 Tulsi Tea (Holy Basil)
An incredible mixture of Rama & Krishna Tulsi (Ocimum sanctum) and Vana Tulsi (Ocimum gratissiumum). Tulsi, also known as Holy Basil, has been one of the most cherished healing herbs of India. This mixture of three basils provides a mild, but rich and delicious tea that soothes as it is ingested. Certified Organic.
Search by Keyword