Alfalfa Mint Herbal Tea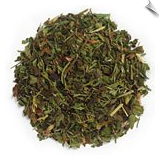 Alfalfa and Peppermint. A simply way to better health overnight. Certified organic.
Chamomile Flowers Herbal Tea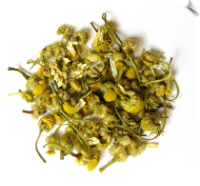 Chamomile (Matricaria chamomilla) has been described by Germans as "Alles zutraut", meaning "capable of anything" due to their belief that chamomile can relieve many ailments. The active ingredients are found in the essential vola oils from the flowers of chamomile. Enjoy a cup of Chamomile Tea to relax you before bedtime. Order today! Certified organic.
Chicory Root Herbal Tea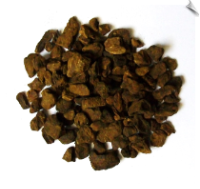 Medicinally, chicory has been used to treat skin disorders, gout, jaundice and the list goes on! Certified organic.
Comfrey Root
Comfrey has been used throughout history to treat a wide variety of ailments internally as well as externally. Choose it in root or leaf form.
Gorilla Herbal Tea Blend
Imagine the boldness of Monkey Picked Tie Guan Yin Oolong Tea and the delicate taste of White Peony Tea combined to provide superior flavor packed with antioxidants and flavonoids of Gorilla proportion! A green and white infusion tea to be revered. Certified Organic. Only, if you dare…
Lemon Grass Herbal Tea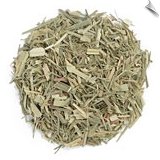 Herbal lemongrass tea is rather new to the herbal tea world. This herb received its name "lemon grass", as the flavor tastes like a perfumy lemon and the plant itself resembles a piece of long bladed grass. Lemongrass can be added to any tea you already enjoy! Certified organic.
Licorice Root Herbal Tea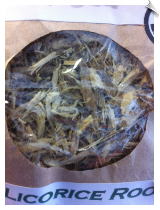 Organic Licorice root has a deep, enduring sweetness and is prized for its ability to ease coughs and colds, soothe sore throats and increase circulation. Licorice root is sweet and earthy with a rich, golden infusion. Licorice root tastes great on its own or with a bit of honey, lemon and fresh ginger. Certified organic.
Peppermint Leaf Herbal Tea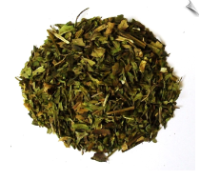 Organic Peppermint tea promotes healthy digestion. It is 100% organically grown peppermint leaf cultivated under ideal conditions in the Pacific Northwest high desert region of North America where its volatile oil content is optimized by long hours of late summer sunlight. Certified Organic.
Raspberry Champagne Tea
An exquisit flavour in an addition to the raspberry that will have you sipping and refilling asking for more.
Coming soon
Raspberry Red Leaf Herbal Tea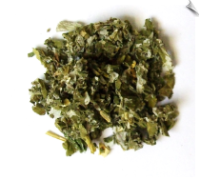 The Chinese traditionally used raspberry leaves for diarrhea, stomach ailments, muscle pain, and other conditions. Raspberry has also been recognized as a topical remedy for use on burns and wounds. Certified organic.
Rosehips Herbal Tea
Organic Rosehips are hand harvested in Chile and among the best quality found anywhere in the world. Our Organic Rosehips have a unique character that is less earthy than most and blessed with a wonderful fruity flavor that is mildly tart with aromatics of rose and geranium. Certified organic.
Spearmint Leaf Herbal Tea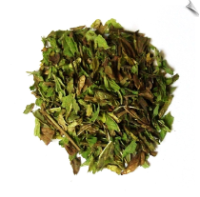 Spearmint has properties similar to peppermint. Spearmint is milder than peppermint. It has a calming and soothing effect on the stomach and will help to eliminate gas. Certified organic.
Tulsi Tea (Holy Basil)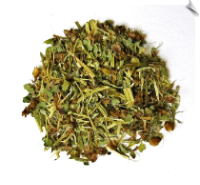 An incredible mixture of Rama & Krishna Tulsi (Ocimum sanctum) and Vana Tulsi (Ocimum gratissiumum). Tulsi, also known as Holy Basil, has been one of the most cherished healing herbs of India. This mixture of three basils provides a mild, but rich and delicious tea that soothes as it is ingested. Certified Organic.
Yerba Mate Herbal Tea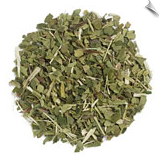 Yerba Mate contains a chemical compound called Mateine, which does not cause jitters. Like caffeine, it has a stimulating effect on metabolism. Certified organic.