Tulsi Tea (Holy Basil)
Order Now!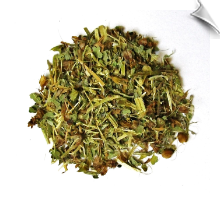 Click to enlarge image(s)
An incredible mixture of Rama & Krishna Tulsi (Ocimum sanctum) and Vana Tulsi (Ocimum gratissiumum). For over five hundred years,Tulsi, also known as Holy Basil, has been one of the most cherished healing herbs of India. Used for everything from general well-being to boosting the immune system, Tulsi is revered for its incredible healing nature. This mixture of three basils provides a mild, but rich and delicious tea that soothes as it is ingested. A truly unique tea. Order today and enjoy it benefits now! Certified Organic.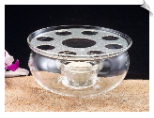 Tea Warmer
•Heat tempered glass with metal grate for holding your teapot. •Comes with one tea light candle.
Search by Keyword