Matcha is a high quality powdered green tea, and is much different from tea powder or green tea powder. It is rated by "grades" example: You would use a high grade of Matcha for drinking but a lower and less expensive grade for cooking or baking, Grades of Matcha are defined by many factors. Matcha is generally more expensive than other types of tea although price depends on quality or grade. The two most popular countries for producing Matcha are China and Japan. Matcha is very good for you and has many health benefits, it will only be found in specialty stores and markets or in the health food section. It also may be found as a main ingredient in many things such as certain cereals and energy bars. Matcha produces high amino acids and has been said to boost metabolism, lower cholesterol levels, assist in energy, anti-aging, blood sugar levels and detoxifying when you drink it on a regular basis. It is a rich source of vitamins and is higher in antioxidants than blueberries, pomegranates, orange juice and spinach. There is also evidence that suggests when you consume high amounts of green tea it may help to reduce or moderate mental stress. Matcha has many different uses. You can add it to hot water to make Matcha tea, it can be integrated into many hot and cold drinks such as lattes, iced drinks, milkshakes, smoothies, also incorporated into alcoholic beverages such as liqueurs. You can add it to your cooking or baking for flavor and coloring, and it is commonly used to make Matcha green tea ice cream. Matcha needs to be kept in a sealed container such as a tea tin and stored in the refrigerator after opening for maximum freshness. If you include these two factors it should last anywhere from six months to one year. For the perfect cup of hot Matcha tea, add one half to one full teaspoon of Matcha into a bowl with a very small amount of water. Stir until frothy, for best results use a proper bamboo whisk to reduce lumps and make it easy to get proper amounts of foam. Then add four to five ounces of hot water, water should be between seventy to eighty-five degrees Celsius. So Matcha is the green tea leaf grounded up into powder. They de-stem the green tea leaf so you get all the benefits from the actual tea leaf. Around 20 days before the end of the growing cycle when the tea bushes are covered to prevent direct sunlight. This slows down growth, turns the leaves a darker shade of green and causes the production of amino acids.
French Vanilla Matcha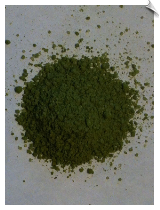 Green tea made into a powder with french vanilla flavouring.
Organic Chai Matcha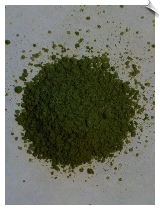 Green tea meshed into a powder. Very healthy and great product to use in cooking, baking, drinks and more.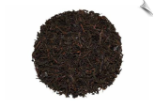 Cream of Earl Grey Tea
Blend of Earl Grey and Vanilla bean. Makes a nice cup of tea!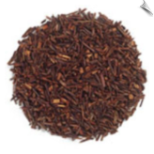 Red Rooibus Tea
Rooibos Tea is prized for its great flavor and contains important minerals and vitamins.
Tea Warmer
•Heat tempered glass with metal grate for holding your teapot. •Comes with one tea light candle.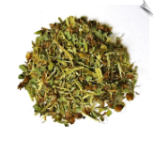 Tulsi Tea (Holy Basil)
An incredible mixture of Rama & Krishna Tulsi (Ocimum sanctum) and Vana Tulsi (Ocimum gratissiumum). Tulsi, also known as Holy Basil, has been one of the most cherished healing herbs of India. This mixture of three basils provides a mild, but rich and delicious tea that soothes as it is ingested. Certified Organic.
Search by Keyword