Carob Powder

Light Roasted - Carob is especially effective in the treatment of diarrhea. Carob is also used as a substitute for cocoa. Certified Organic.
Catnip

Catnip is named after the attraction that cats have for nipping this plant. It seems to affect them as an aphrodisiac and a euphoric. Catnip has soothing and relaxing effects on the digestive system, relieving diarrhea, flatulence, indigestion, upset stomach and headaches. Certified Organic.
Tea Light
Tea light can be used with the tea/coffee siphon maker, tea warmer or in your house with your round candle holder.
Mountain Holiday Blooming Tea Ball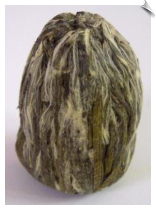 A tea ball that turns into a flower while it is steeping
Red Jasmine Blooming Tea Ball

A tea ball that turns into a flower while steeping!
Song for Peony Organic Blooming Tea Ball
A tea ball that turns into a flower while steeping.
Comfrey Root
Comfrey has been used throughout history to treat a wide variety of ailments internally as well as externally. Choose it in root or leaf form.
Blooming Petal Tea Ball

A tea ball that blooms into a flower while it is steeping.
Mesh Teaball Spoon

All stainless steel spoon type mesh tea ball.
Tea Caddies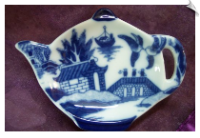 Choose between three different style caddies. Chinese village, blue teapot or a white leaf. Something that will fit well with anyones decor. Why make more work for yourself when you can have your drippings all in one place!
Rosehips Herbal Tea
Organic Rosehips are hand harvested in Chile and among the best quality found anywhere in the world. Our Organic Rosehips have a unique character that is less earthy than most and blessed with a wonderful fruity flavor that is mildly tart with aromatics of rose and geranium. Certified organic.
Chicory Root Herbal Tea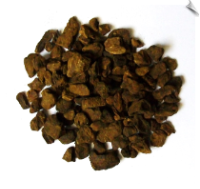 Medicinally, chicory has been used to treat skin disorders, gout, jaundice and the list goes on! Certified organic.
Peppermint Leaf Herbal Tea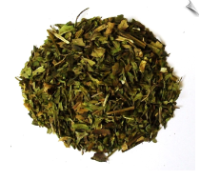 Organic Peppermint tea promotes healthy digestion. It is 100% organically grown peppermint leaf cultivated under ideal conditions in the Pacific Northwest high desert region of North America where its volatile oil content is optimized by long hours of late summer sunlight. Certified Organic.
Spearmint Leaf Herbal Tea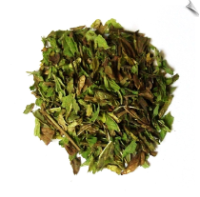 Spearmint has properties similar to peppermint. Spearmint is milder than peppermint. It has a calming and soothing effect on the stomach and will help to eliminate gas. Certified organic.
Straight Rooibos
Great tasting tisane, 100% organic.
Red Rooibus Tea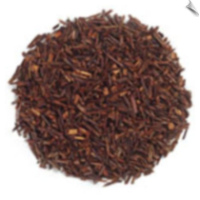 Rooibos Tea is prized for its great flavor and contains important minerals and vitamins.
Bancha Green Leaf Tea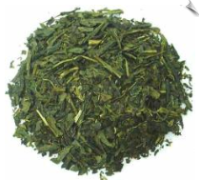 An incredibly light tasting green tea with a mild stimulant. Certified Organic.
Chamomile Flowers Herbal Tea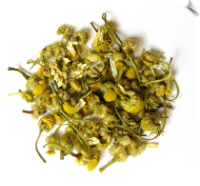 Chamomile (Matricaria chamomilla) has been described by Germans as "Alles zutraut", meaning "capable of anything" due to their belief that chamomile can relieve many ailments. The active ingredients are found in the essential vola oils from the flowers of chamomile. Enjoy a cup of Chamomile Tea to relax you before bedtime. Order today! Certified organic.
Lemon Grass Herbal Tea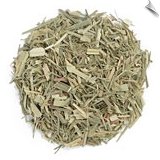 Herbal lemongrass tea is rather new to the herbal tea world. This herb received its name "lemon grass", as the flavor tastes like a perfumy lemon and the plant itself resembles a piece of long bladed grass. Lemongrass can be added to any tea you already enjoy! Certified organic.
Battling Bamboo Pain Relief Tea
Ease your pain and your mind with some African Honeybush Tea, Peppermint, Feverfew, Black Haw Bark, Gingko, Lemon Balm and a few deep breaths. This unique combination has helped many of our customers find long awaited natural pain relief. Certified Organic.