Relax Tea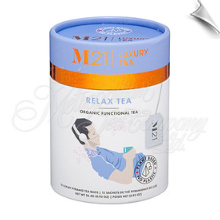 Click to enlarge image(s)
Relax drinking this tea to assist in calming and soothing you with the taste of raspberry and lemon. Low antioxidants and caffeine free.

Ingredients: apple pieces, lemon verbena, lemongrass, hibiscus, lemon pieces, raspberry pieces, cornflower petals, natural flavors (organic compliant)

Shelf life of 4 years.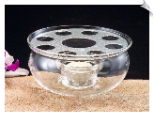 Tea Warmer
•Heat tempered glass with metal grate for holding your teapot. •Comes with one tea light candle.
Search by Keyword