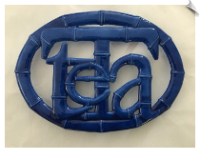 The following are locations where we will have some of our tea and tea products available for sale. Due to our website having a large quantity of products, we do not carry around a list of all of our products only the ones that we have available for that day. Our site is an online site so we do not have a store front. Our products come direct from wholesalers who either grow the tea plants or get the tea direct from various countries. Our mate comes from my wholesaler focused on mate.

SUNDAY NOVEMBER 13 - HYNER FAIR HOLIDAY MARKET - 10AM - 4pm -located at Airlane Hotel & Conference Center - Arthur St

SATURDAY NOVEMBER 19, 2022 - ONE STOP AND SHOP 8am - 1:30pm - located at the CLE Heritage Building - 425 Northern Ave (building between Mountain Climbing and Farmers Market, close to Silver City) FREE ADMISSION!!!

SATURDAY DECEMBER 10, 2022 - HOLIDAY CRAFT SALE 10am - 3pm - located at the Moose Hall - 434 Fort William Rd

SUNDAY DECEMBER 11, 2022 - ANNUAL CHRISTMAS MARKET 10am - 4pm Vickers Heights Community Center - 1695 Broadway Ave

Due to us residing in Murillo, you can always call us if you need that last minute gift! We also do party favours, certificates and baskets. Please inquire. Hope to see you soon!!
(If you are interested in participating as a vendor in the One Stop and Shop Events, please contact me). Can also view the FB page www.facebook.com/groups/onestopandshop




If you have questions or comments, please send me an email. Replies will be returned in a time
Like my page on facebook! If you tried one of my teas or looking for a type of tea, please let me know!

Please note I accept cash, debit, visa, mastercard at these events. If you order a product, payment needs to be made at time of order.