Spearmint Leaf Herbal Tea
Buy Now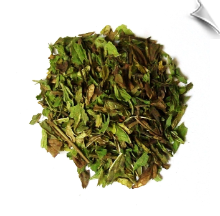 Click to enlarge image(s)
The aerial part of this herb is used medicinally. Spearmint has properties similar to peppermint. It's been used for treating stomach upsets, nausea, heartburn, and mild indigestion. Spearmint is milder than peppermint and is sometimes preferred over peppermint for children. Spearmint is also a popular flavoring agent. Spearmint is used to settle a stomach where there is vomiting and nausea and it is helpful for morning sickness during pregnancy. It has a calming and soothing effect on the stomach and will help to eliminate gas. There is no toxicity in Spearmint so it is an excellent herb to use for even the sickest person. Certified organic.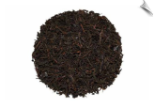 Cream of Earl Grey Tea
Blend of Earl Grey and Vanilla bean. Makes a nice cup of tea!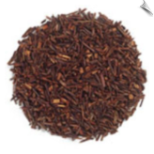 Red Rooibus Tea
Rooibos Tea is prized for its great flavor and contains important minerals and vitamins.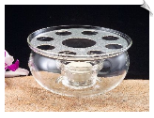 Tea Warmer
•Heat tempered glass with metal grate for holding your teapot. •Comes with one tea light candle.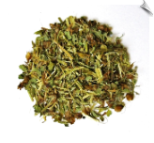 Tulsi Tea (Holy Basil)
An incredible mixture of Rama & Krishna Tulsi (Ocimum sanctum) and Vana Tulsi (Ocimum gratissiumum). Tulsi, also known as Holy Basil, has been one of the most cherished healing herbs of India. This mixture of three basils provides a mild, but rich and delicious tea that soothes as it is ingested. Certified Organic.
Search by Keyword