Battling Bamboo Pain Relief Tea
Try it!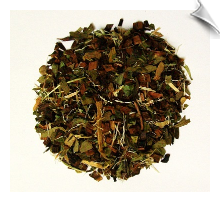 Click to enlarge image(s)
Ever had a tension headache so tough that it felt like the inside of your head was being rattled like bamboo in a hurricane? Never fear, Battling Bamboo is available here. Ease your pain and your mind with some African Honeybush Tea, Peppermint, Feverfew, Black Haw Bark, Gingko, Lemon Balm and a few deep breaths. This unique combination has helped many of our customers find long awaited natural pain relief. Try it today and if you are not completely satisfied, we offer a money back guarantee. It's that good. But only, if you dare…… Certified Organic.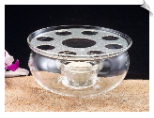 Tea Warmer
•Heat tempered glass with metal grate for holding your teapot. •Comes with one tea light candle.
Search by Keyword