Earl Grey Black Tea

Click to enlarge image(s)
Earl Grey tea was indeed named after the second Earl Charles Grey of Britain back in the 1830s. Though proof is scarce, he is traditionally credited with the creation of this blended tea. Charles Grey was prime minister from 1830-1834, during which time the act was passed to abolish slavery in the British Empire. Seems like quite an accomplishment, yet most people know him for his wonderful tea instead. Contrary to popular belief, Earl Grey is not a kind of tea at all. It's actually plain black tea, infused with the citrus flavour of bergamot (similar to orange blossoms). This gives a bright, tart and refreshing tea that is unlike other black teas. Certified organic.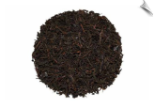 Cream of Earl Grey Tea
Blend of Earl Grey and Vanilla bean. Makes a nice cup of tea!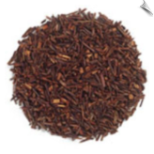 Red Rooibus Tea
Rooibos Tea is prized for its great flavor and contains important minerals and vitamins.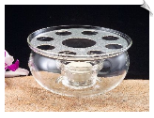 Tea Warmer
•Heat tempered glass with metal grate for holding your teapot. •Comes with one tea light candle.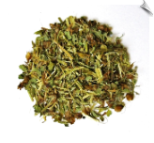 Tulsi Tea (Holy Basil)
An incredible mixture of Rama & Krishna Tulsi (Ocimum sanctum) and Vana Tulsi (Ocimum gratissiumum). Tulsi, also known as Holy Basil, has been one of the most cherished healing herbs of India. This mixture of three basils provides a mild, but rich and delicious tea that soothes as it is ingested. Certified Organic.
Search by Keyword