Calendula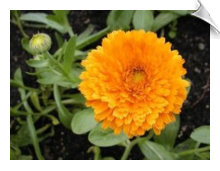 Click to enlarge image(s)
Calendula has a slightly tangy, peppery taste. The petals are more often used to add a golden hue to foods than for flavor. Used in herbal tea recipes for their medicinal quality, the petals can be used in soups, rice pilaf, salads and as a garnish. Calendula blossoms have been used medicinally for the treatment of sores, wounds and other skin problems.
Only available dried in a 4oz bag. More sizes will be available shortly.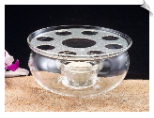 Tea Warmer
•Heat tempered glass with metal grate for holding your teapot. •Comes with one tea light candle.
Search by Keyword