Assam Black Tea
Delicious!
Assam Tea is a full bodied tea with good malty flavour, which is good all day. The Assam valley in India is dominated by the Brahmaputra River - a large slowly meandering river which over millennia of spring and fall flooding has deposited a rich loam over the valley. The soil is a deep and sandy and the region suffers a very hot and steamy monsoon season, but equally important a relatively dry and cool winter. Perfect conditions for the Assam tea bush. This is way more information than anyone needs to know about a beverage. But our customers have inquiring minds and a desire to be healthy. Order today and enjoy a cup of this delicious Assam tea tomorrow. Certified organic.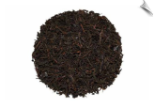 Cream of Earl Grey Tea
Blend of Earl Grey and Vanilla bean. Makes a nice cup of tea!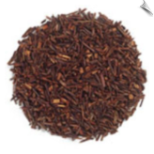 Red Rooibus Tea
Rooibos Tea is prized for its great flavor and contains important minerals and vitamins.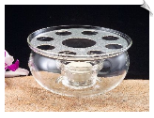 Tea Warmer
•Heat tempered glass with metal grate for holding your teapot. •Comes with one tea light candle.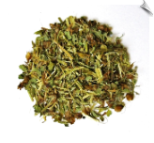 Tulsi Tea (Holy Basil)
An incredible mixture of Rama & Krishna Tulsi (Ocimum sanctum) and Vana Tulsi (Ocimum gratissiumum). Tulsi, also known as Holy Basil, has been one of the most cherished healing herbs of India. This mixture of three basils provides a mild, but rich and delicious tea that soothes as it is ingested. Certified Organic.
Search by Keyword