Ceylon Black Tea
Wake-me-up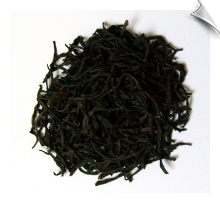 Click to enlarge image(s)
Ceylon tea - produced in Sri Lanka, it is one of the worlds finest black teas. Ceylon tea can also lower the risk of Atherosclerosis (clogged arteries), stroke, and heart attack- a large 10-year study in the Netherlands, found men who consumed the amount of antioxidants called "catechins" found in three cups of black tea were 50% less likely to die of ischemic heart disease, caused by narrowed clogged arteries. Another study at Boston University School of Medicine, found a 50% improvement in heart patients with impaired blood vessel functioning (a risk factor for heart attack and strokes) who drank four cups of black tea daily. An instant wake-me-up with incredible side-effects: it protects your heart as it warms it up. Start enjoying Ceylon tea today! Certified organic.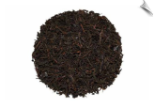 Cream of Earl Grey Tea
Blend of Earl Grey and Vanilla bean. Makes a nice cup of tea!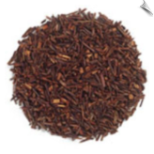 Red Rooibus Tea
Rooibos Tea is prized for its great flavor and contains important minerals and vitamins.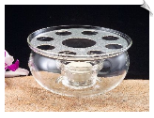 Tea Warmer
•Heat tempered glass with metal grate for holding your teapot. •Comes with one tea light candle.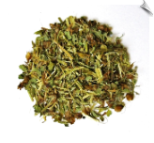 Tulsi Tea (Holy Basil)
An incredible mixture of Rama & Krishna Tulsi (Ocimum sanctum) and Vana Tulsi (Ocimum gratissiumum). Tulsi, also known as Holy Basil, has been one of the most cherished healing herbs of India. This mixture of three basils provides a mild, but rich and delicious tea that soothes as it is ingested. Certified Organic.
Search by Keyword