White Peony Tea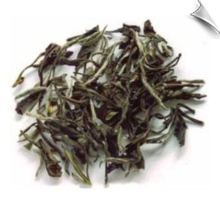 Click to enlarge image(s)
This is the highest grade of white tea available. White tea from the Fujian province of China. White Peony, known locally as Pai Mu Tan, is a delicate tea made from tea buds collected and withered prior to opening. The latest medical findings suggest that white tea contains 20 times the antioxidants as green tea and it may be a more effective cancer fighter than green tea. These findings have brought white teas to a much wider audience. Because it is a premium loose leaf tea, you can enjoy up to 6 infusions per teaspoon! Certified organic.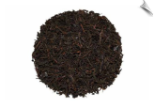 Cream of Earl Grey Tea
Blend of Earl Grey and Vanilla bean. Makes a nice cup of tea!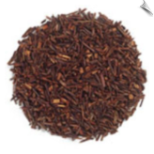 Red Rooibus Tea
Rooibos Tea is prized for its great flavor and contains important minerals and vitamins.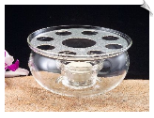 Tea Warmer
•Heat tempered glass with metal grate for holding your teapot. •Comes with one tea light candle.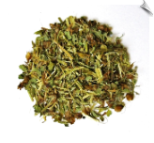 Tulsi Tea (Holy Basil)
An incredible mixture of Rama & Krishna Tulsi (Ocimum sanctum) and Vana Tulsi (Ocimum gratissiumum). Tulsi, also known as Holy Basil, has been one of the most cherished healing herbs of India. This mixture of three basils provides a mild, but rich and delicious tea that soothes as it is ingested. Certified Organic.
Search by Keyword