Sizzle Herbal Tea Blend
Try it!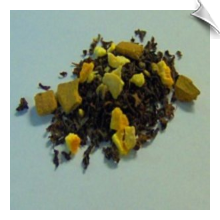 Click to enlarge image(s)
From deep within the heart of Asia, this spicy blend of Ceylon Tea, Cinnamon, Ginger root, Cardamom, Roasted chicory root, Orange Peel, and Anise seed, is an incredible blend that will lift your spirits as well as awaken your soul. Certified Organic. Only, if you dare…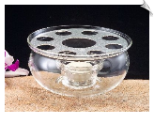 Tea Warmer
•Heat tempered glass with metal grate for holding your teapot. •Comes with one tea light candle.
Search by Keyword