Samurai Cut Weight Loss Tea
Buy Now!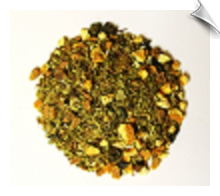 Click to enlarge image(s)
Samurai Cut is our best selling tea because it works! The results are amazing!!! This weight loss tea provides you with the right blend of ingredients that naturally boost your metabolism to help you burn calories, enhance your energy, and drop the weight. The next time you go to the store, check out the ingredients in any Rapid Weight Loss Capsules. You will find many of the same ingredients you find here in a tea that is certified organic and totally healthy. Combines Yerba Mate Tea, Green Tea, Cinnamon and Orange peel. Go ahead and try it! What do you have to lose, but weight! Only, if you dare…… Certified Organic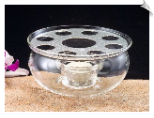 Tea Warmer
•Heat tempered glass with metal grate for holding your teapot. •Comes with one tea light candle.
Search by Keyword