Slippery Elm Bark

Click to enlarge image(s)
Slippery Elm Bark has been used as a demulcent, emollient, expectorant, diuretic, nutritive. The bark of this American Elm, though not in this country as in the United States an official drug, is considered one of the most valuable remedies in herbal practice, the abundant mucilage it contains having wonderfully strengthening and healing qualities. It not only has a most soothing and healing action on all the parts it comes in contact with, but in addition possesses as much nutrition as is contained in oatmeal, and when made into gruel forms a wholesome and sustaining food for infants and invalids. It forms the basis of many patent foods. Slippery Elm Food is generally made by mixing a teaspoonful of the powder into a thin and perfectly smooth paste with cold water and then pouring on a pint of boiling water, stirring steadily. It can, if desired, be flavoured with cinnamon, nutmeg or lemon rind. Wildharvested.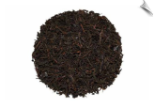 Cream of Earl Grey Tea
Blend of Earl Grey and Vanilla bean. Makes a nice cup of tea!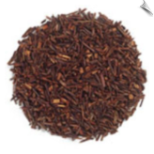 Red Rooibus Tea
Rooibos Tea is prized for its great flavor and contains important minerals and vitamins.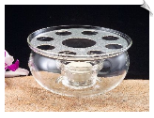 Tea Warmer
•Heat tempered glass with metal grate for holding your teapot. •Comes with one tea light candle.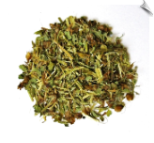 Tulsi Tea (Holy Basil)
An incredible mixture of Rama & Krishna Tulsi (Ocimum sanctum) and Vana Tulsi (Ocimum gratissiumum). Tulsi, also known as Holy Basil, has been one of the most cherished healing herbs of India. This mixture of three basils provides a mild, but rich and delicious tea that soothes as it is ingested. Certified Organic.
Search by Keyword