Green Sencha Leaf Green Tea
Delicious!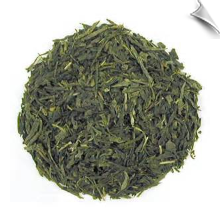 Click to enlarge image(s)
Many marvel at the green teas from China, but this delicate, stimulating beverage made from the season's fresh harvest of the first young leaves is from JAPAN. The handpicked tea leaves from the high mountaintops are immediately steamed to retain their peak flavor and vibrant, brilliant, green color. Extensive research confirms the high anti-oxidant and poly phenol activity found in green tea helps fight and even prevent certain types of cancer. Green Sencha Leaf comes highly recommended as a general cleansing beverage. Yummmmm. Certified organic.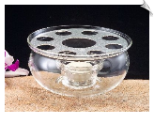 Tea Warmer
•Heat tempered glass with metal grate for holding your teapot. •Comes with one tea light candle.
Search by Keyword