Bancha Green Leaf Tea
Ahh relief!!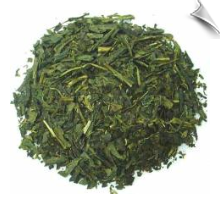 Click to enlarge image(s)
An incredibly light tasting green tea with a mild stimulant. Recent studies indicate it has anti-tumor properties that may show promise in preventing the development of cancer! On top of that, it boosts concentration and mental acuity! It helps relieve migraines and gastrointestinal complaints, lowers cholesterol, improves circulation, burns fat and carbohydrates. What more could you ask from a simple tea? Besides being Certified Organic, it is incredibly affordable and easy to use. Order some peppermint or spearmint to add to this already delicious tea to change up the taste and the picture of your health! Certified Organic.