Zip Tang Aphrodisiac
Buy Now!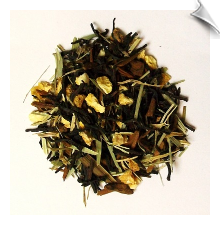 Click to enlarge image(s)
Unlike Viagra and other drugs, this blend is totally natural and the Bois Bande Bark ingredient has been used for generations in the southern Caribbean Islands for both men and women. Fused with Ceylon Tea, Ginseng, Orange Peel, Bois Bande Bark, Yohimbe Bark and Lemongrass, Zip Tang can enhance your pheromones and sexual performance. A better sex life is just around the corner! Arriba!!!! Only, if you dare…..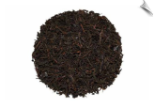 Cream of Earl Grey Tea
Blend of Earl Grey and Vanilla bean. Makes a nice cup of tea!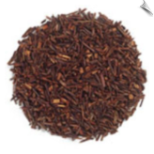 Red Rooibus Tea
Rooibos Tea is prized for its great flavor and contains important minerals and vitamins.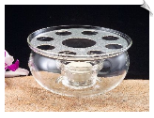 Tea Warmer
•Heat tempered glass with metal grate for holding your teapot. •Comes with one tea light candle.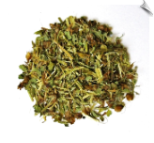 Tulsi Tea (Holy Basil)
An incredible mixture of Rama & Krishna Tulsi (Ocimum sanctum) and Vana Tulsi (Ocimum gratissiumum). Tulsi, also known as Holy Basil, has been one of the most cherished healing herbs of India. This mixture of three basils provides a mild, but rich and delicious tea that soothes as it is ingested. Certified Organic.
Search by Keyword