Yunnan Golden Palace Black Tea
Buy Now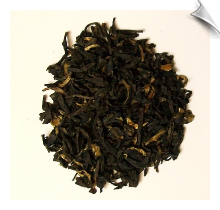 Click to enlarge image(s)
Generously blessed with both buds and tea leaves, this bright cinnabar liquor is stronger than Imperial Yunnan. People throughout Indonesia and in Hong Kong who prefer a more robust taste – arising from the leaves – have made this sweet and somewhat fruity tea widely popular. It comes from the rich red soils of the deep river canyons west of Yunnan. An impressive taste you will savor and want to share with friends. Yunnan Golden Palace is delicious. It's one of DK's personal favorites. Order some today and see if it quickly becomes one of your favorites as well. Certified organic.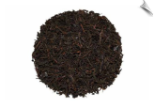 Cream of Earl Grey Tea
Blend of Earl Grey and Vanilla bean. Makes a nice cup of tea!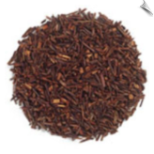 Red Rooibus Tea
Rooibos Tea is prized for its great flavor and contains important minerals and vitamins.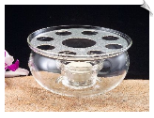 Tea Warmer
•Heat tempered glass with metal grate for holding your teapot. •Comes with one tea light candle.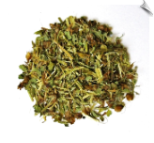 Tulsi Tea (Holy Basil)
An incredible mixture of Rama & Krishna Tulsi (Ocimum sanctum) and Vana Tulsi (Ocimum gratissiumum). Tulsi, also known as Holy Basil, has been one of the most cherished healing herbs of India. This mixture of three basils provides a mild, but rich and delicious tea that soothes as it is ingested. Certified Organic.
Search by Keyword