Barley Grass

Click to enlarge image(s)
Barley Grass is high in calcium, iron, all the essential amino acids, vitamin C, the flavonoids, vitamin B-12, and many minerals, plus enzymes. Barley Grass is good for stomach and duodenum disorders, and for pancreatitis, and is an ideal anti-inflammatory substance. Astounding amounts of vitamins and minerals are found in green Barley leaves. The leaves have an ability to absorb nutrients from the soil. When Barley leaves are 12-14 inches high, they contain many vitamins, minerals, and proteins necessary for the human diet, plus chlorophyll. These are easily assimilated throughout the digestive tract, giving our bodies instant access to vital nutrients. These include potassium, calcium, magnesium, iron, copper, phosphorus, manganese, zinc, beta carotene, B1, B2, B6, C, folic acid, and pantothenic acid. Certified Organic.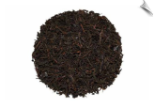 Cream of Earl Grey Tea
Blend of Earl Grey and Vanilla bean. Makes a nice cup of tea!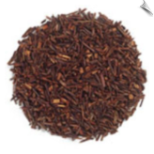 Red Rooibus Tea
Rooibos Tea is prized for its great flavor and contains important minerals and vitamins.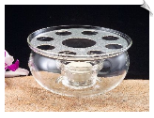 Tea Warmer
•Heat tempered glass with metal grate for holding your teapot. •Comes with one tea light candle.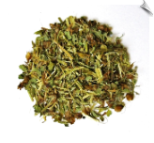 Tulsi Tea (Holy Basil)
An incredible mixture of Rama & Krishna Tulsi (Ocimum sanctum) and Vana Tulsi (Ocimum gratissiumum). Tulsi, also known as Holy Basil, has been one of the most cherished healing herbs of India. This mixture of three basils provides a mild, but rich and delicious tea that soothes as it is ingested. Certified Organic.
Search by Keyword