Annatto Seed

Click to enlarge image(s)
Annatto seeds are used in Latin America and the Philippines for staining food. In the Caribbean, the seeds are fried usually in (animal or vegetable) fat; after discarding the seeds, the then golden-yellow fat is used to fry vegetables or meat. In the Philippines, the seeds are more often ground to a powder and added to soups and stews. By these procedures, a golden yellow to brown colour is achieved. Today in Brazilian traditional medicine, Annatto is used to treat heartburn and stomach distress caused by spicy foods, and as a mild diuretic and mild purgative while traditional medicine in Peru recommends it as a vaginal antispetic and cicatrizant, as a wash for skin infections, and for liver and stomach disorders. Certified Organic.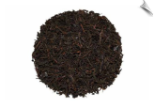 Cream of Earl Grey Tea
Blend of Earl Grey and Vanilla bean. Makes a nice cup of tea!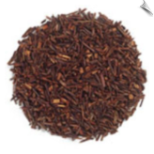 Red Rooibus Tea
Rooibos Tea is prized for its great flavor and contains important minerals and vitamins.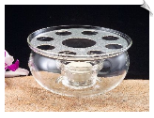 Tea Warmer
•Heat tempered glass with metal grate for holding your teapot. •Comes with one tea light candle.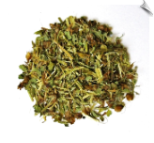 Tulsi Tea (Holy Basil)
An incredible mixture of Rama & Krishna Tulsi (Ocimum sanctum) and Vana Tulsi (Ocimum gratissiumum). Tulsi, also known as Holy Basil, has been one of the most cherished healing herbs of India. This mixture of three basils provides a mild, but rich and delicious tea that soothes as it is ingested. Certified Organic.
Search by Keyword