Paul's Law Herbal Blend Tea
Try It!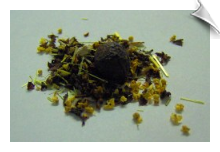 Click to enlarge image(s)
You can't find this one in the beer aisle or behind the bar, but men are improving their prostate and general health with this unique blend of Darjeeling Tea, Dandelion Root, Saw Palmetto Berries, Oatstraw, Elderflowers, Red Clover Blossoms and Lemon Balm. Paul's Law gives a whole new meaning to ordering up a tonic and water!! Certified organic.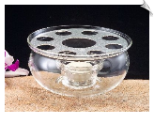 Tea Warmer
•Heat tempered glass with metal grate for holding your teapot. •Comes with one tea light candle.
Search by Keyword