Morning Sun Herbal Blend Tea
Try it!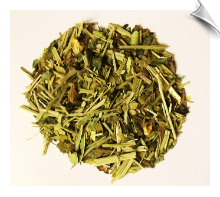 Click to enlarge image(s)
Wake up your taste buds with a mega burst of Lemon! Made with the smooth taste of Yerbe Mate to curb hunger cravings and spark your energy, and loaded with Lemongrass, Lemon balm, Lemon verbena, Lemon peel and a hint of Licorice root to bring the morning sun into your tea cup! Certified organic.