Chimney Sweepings Herbal Tea Blend
Buy Now!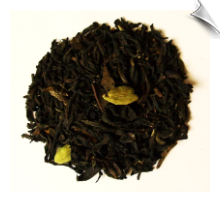 Click to enlarge image(s)
An out-of-this-world black tea concoction provides a jolt of electricity all its own. If you need to pull an all-nighter, this baby is full of fuels to motivate you head to toe !!! Combining Ceylon, Chai, Darjeeling and Oolong, it looks like soot but works like gold!!! Certified Organic. Only, if you dare……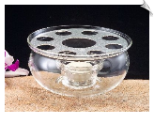 Tea Warmer
•Heat tempered glass with metal grate for holding your teapot. •Comes with one tea light candle.
Search by Keyword